Presidents Message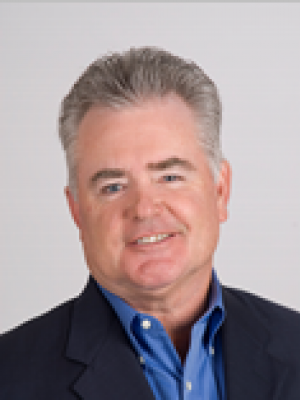 You are about to make one of the biggest decisions in your life- choosing a financial advisor. Considering that a wise long term investment strategy can greatly affect one's quality of life (especially during retirement), it is amazing that so many individuals spend so little time studying their investments and investment options. We, at NMAM, understand that many hardworking and highly intelligent individuals have very little time to devote to building a solid strategy for retirement since creating a successful long term strategy requires such a tremendous amount of time and energy. Our goal is to provide you with a high yielding, steady, and relatively secure income generated from your investment which will insure your financial peace of mind now and in the future.
Before we make any purchases with your investment money, we put every stock through our gauntlet of six financial tests. It is critical that every stock purchased possess these 6 characteristics:
1. Long track record of paying consistent and rising dividends
2. Matching history of improving earnings
3. Strong cash flow sufficient to pay dividends and then some
4. High projected growth that can lead to dividend increases
5. Zero or little debt, because debt-free companies have more cash to distribute
6. Noncyclical business models that can profit in all markets and at all times
That's why we reject most potential high-dividend stocks and funds, because our tests show these companies' abilities to continue to deliver on their payouts is in doubt.
This is why we never invested in Freddie Mac, Fannie Mae, Countrywide Financial, or other high risk investment. Their cash payouts simply were not sustainable based on sales and earnings. Our tests showed they were about as solid as Swiss cheese and far too risky.
We find investments that pay 5% to 10% in dividends or interest and have sound financial fundamentals. In addition we search for companies that can continue to increase their payouts over time.
We strive to invest in companies that can deliver long-term capital growth allowing our investors to sleep safely at night knowing they will receive their dividends.
We also want you to understand that we are not the type of investment advisors that will generate 30% returns in a year for your investments. We are interested in safe, steady financial growth not risky ventures. We are not interested in picking the next booming stock such as Google, Apple, or Netflix. Studies have shown that being a consistent successful stock picker is not only highly risky but almost impossible. This type of high risk gambling with retirement funds is a scary situation. We avoid risks like that with our own money and we certainly won't do it with yours.
Again, our objective is to produce a steady stream of income that can be re-invested or used for retirement income. Our guiding investment philosophy is to follow 2 basic rules:
Rule 1-Do everything possible to avoid big losses
Rule 2- Pay attention to rule 1
Please let us know if you have any further questions and we look forward to working with you to build your secure financial future.
Have you met our team?
We have a wealth of experience in the financial services industry.